The field of animation technology is ever-evolving. Animation content creation is becoming easier and more realistic because of the ongoing development of new hardware and software. The animation continues to advance, moving from traditional hand-drawn animation to CGI. The things that can be made possible by the latest technology are infinite. Reach out to the best 3D animation company if you want to develop the best animations for your business. This article discusses the development of 3D animation technology, current technologies, and future prospects for this business.
A Brief About 3D Animation 
Traditional animators use 15 frames per second to create cartoons, and 24 frames per second is the standard for people who use 3D animation tools. A majority of 3D animations are produced using a rig, or virtual skeleton, which provides the animator with a general idea of the character or shape they are creating. They modify the skeleton elements in each frame so that the body parts look like they are moving when arranged in a sequence.
Everything About the Early Days of 3D Animation & Its Upcoming Technologies
he technology needed to produce animated movies and TV series has advanced dramatically. Films were created utilizing the stop-motion method in the early days of animation. In order to give the appearance of movement, this animation style weaved together separate images of various things. Although this procedure took a long time and was laborious, it resulted in some legendary movies, like The Nightmare Before Christmas and King Kong. The upcoming technologies in 3D animation are:
Adobe Character Animator
You will be able to make animations and motion graphics with the robust software program Adobe Character Animator. You may add expressions and movement to your characters with Character Animator. Check out Adobe Character Animator if you want to make animations for personal or business purposes. 
Autodesk Maya
The top animation program used by animators and artists worldwide is Autodesk Maya. Users may produce high-quality animations using a variety of Maya\'s capabilities and tools. Many animators now choose Maya as their preferred software because of its robust capabilities and straightforward UI. Autodesk Maya is a wonderful place to start if you\'re considering a career in animation or are just interested in how animated figures are created.
Adobe Animate
An effective tool for producing top-notch animations is Adobe Animate. You can make animations with Adobe Animate for movies, video games, and other projects. Because Adobe Animate uses vector-based visuals, your animations will be clear and readable at any scale. A lot of additional capabilities in Adobe Animate make it a fantastic option for animators of all skill levels.
Clip Studio Paint
Digital art can be made using Clip Studio Paint, a versatile piece of software. The program tools are ideal for amateurs and experts, and you can utilize the software\'s simple interface to make your own distinctive works of art.
Cartoon Animator 4 Technology
The most recent technology for making 2D cartoons and animations is Cartoon Animator 4. Its state-of-the-art software makes it simple for users to produce animations of the highest caliber. Cartoon Animator 4 is the ideal tool for experts and amateurs. Thanks to its cutting-edge capabilities and approachable user interface. The capabilities of Cartoon Animator 4 allow animators to make and modify cartoons, add sound effects, and create special effects. Furthermore, you can make superior cartoons and advance your animation abilities by comprehending these elements.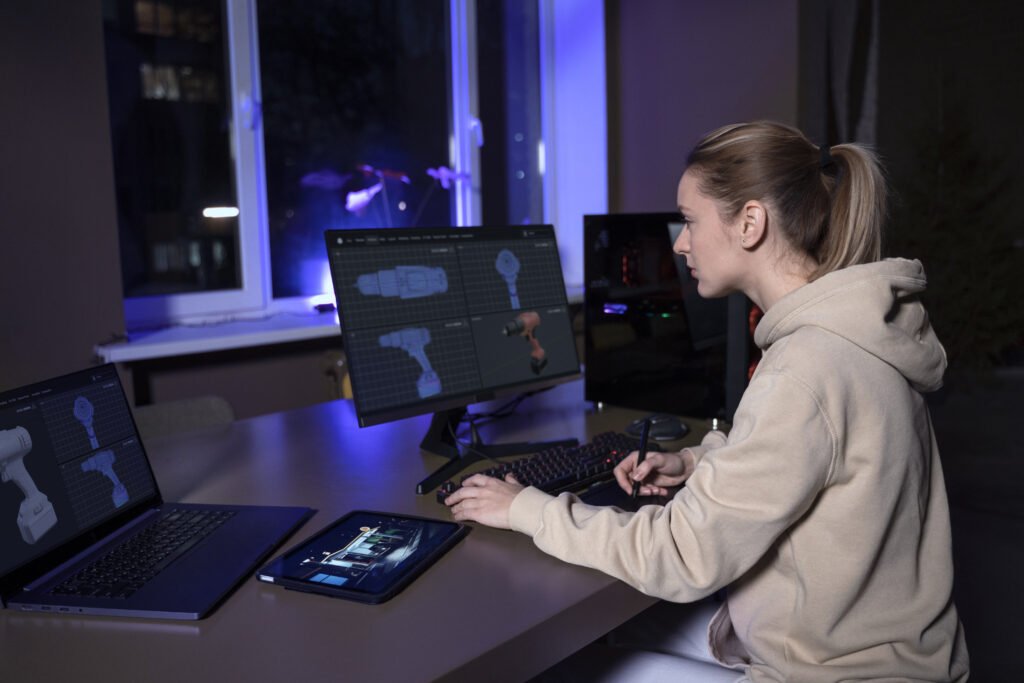 An Overview of the Impact of 3D Animation in Future 
It is challenging to anticipate the future of technology, as it is with most fields of study. But animation is unquestionably a lucrative industry. The worldwide box office for animated films in 2015 was $6.4 billion. As more individuals get interested in this form of entertainment, it is only anticipated that this number will increase in the upcoming years. The sky is the limit for what animators can do now that the options are essentially endless. Future animations are expected to be more realistic and lifelike. The emergence of augmented reality (AR) and virtual reality (VR) indicates how rapidly it is already changing. 
3D animation production will become a part of everyday communication and business soon. Many computer-generated films are already available, especially in the gaming and video game industries. In recent times, several companies have used animation in marketing. Additionally, animators will likely be able to work more quickly thanks to machine learning, which involves a computer evaluating input and automatically creating a relevant result. Because of this, we can visualize even more animated entertainment on our televisions. The following technologies and pieces of software are expected to revolutionize the world of 3D and 2D animation: 
Animation Paper
OpenTooz
Pencil2d
Synfig
K-3D
KeyShot
Blender
Renderforest
PowToon
Some of the industries that will be using 3D animation on a daily basis will be:
Medicine
Architecture
Interior Designing
Stage Shows
Film Making
Gaming
Business
The Bottomline
The popularity of programs like Adventure Time, Rick and Morty, and The Simpsons has raised the demand for animated material in recent years. The fact that this trend shows no signs of abating is fantastic news for any professional 3D animation company. A compelling story may be told with animation that appeals to viewers of all ages. Now is the ideal time to launch a business that creates animated content if you're thinking about doing so. You're guaranteed to discover eager customers for your products because of the rising need for this kind of information.