Finest 360 Degree Video Production Company in Chennai
Delivering the Strategies to Boost Your Brand Image
Avenues has the experience and competence to provide high-quality 360-degree virtual reality videos and photographic services For various business sectors. Our experience in the advertising and branding service has won several laurels. Over the years, theavenues 360 degree video production agency has stood out as one of the creative advertising agencies in Chennai and pleased over 1000 clients in a variety of local and international industries. Our company has a strong team of professionals and an in-house production facility.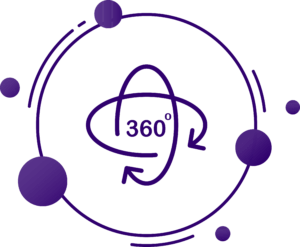 Technically savvy

Extensive experience developing AR/VR apps

Technically adept

Cameras with specialized lenses

Audio-visual techniques expertise

Specialized production values

High-quality services
Best Video Making Agency in Chennai
We are a well-known video production company. To ensure that we deliver a video that helps you connect with your audience and boost your brand image, our professionals carefully attend to every stage of video production, including scriptwriting, conceptualization, filming, editing, and post-production. We produce a variety of explainer videos, product videos, and training videos to suit your needs and make them delightfully in all ways.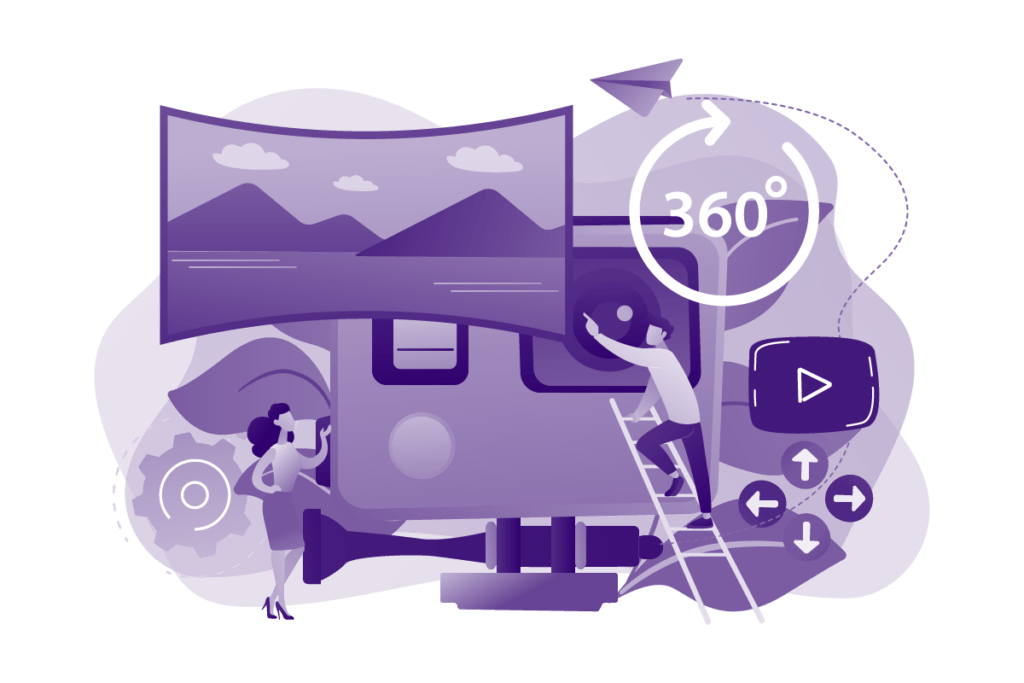 What is 360 Degree Video Making?
Are you curious about what a 360-degree video is? 360-degree video offers a novel watching experience, capturing various aspects and luring customers with its rich content. The premium 360 degree video production company in Chennai is Avenues. No wonder its popularity has been steadily increasing as more and more social media platforms support the publication of this highly participatory, immersive material.
Contact Avenues, the most experienced 360-degree videography producer in Chennai, if you want to provide your customers with an engaging visual experience of your product or service. We are one of the innovative digital creative firms and 360-degree video providers in India, providing a brilliant resource to highlight your brand in the best possible way.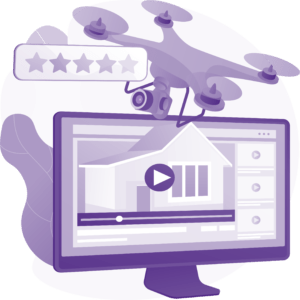 360-degree video is an intriguing new technology since it may enhance the realism of videos and allow viewers to experience every action around them. Get professional 360-degree videos at Avenues. We specialize in producing excellent visual experiences using multiple cameras and lenses to film a subject simultaneously. We develop the best 360-degree product videography where customers interact four times longer than they do with a traditional one. 
According to Google metrics, customers prefer 360-degree videos because they are more exciting to watch and result in higher sales and profits. Avenue's comprehensive product video production service includes script development, in-house creation, camera, post-production, CGI, animation, motion graphics, and screening. We create a unique strategy and activation plan to ensure you reach your target audience through our 360-degree videos. 
These words  adequately describe our distinctiveness, humor, inventiveness, or discipline, in our opinion. We'll provide the finest experience when your brand joins us!
We cross our fingers that it happens soon!